Colour Printing
Good quality digital cameras are now available which can be used to produce near photographic quality images. This is achieved on a printer by using appropriate ink cartridges and loading specially coated high grade paper.
Example Projects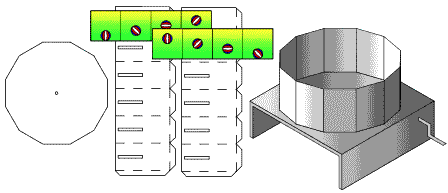 Each of the Folded Card projects in the Packaging section would be improved if a good quality colour print was laminated on to the card net to provide surface decoration.
The Zoetrope, for example, could be used to animate actual photographic sequences which have either been taken using a digital camera or scanned from a photographic original.
Templates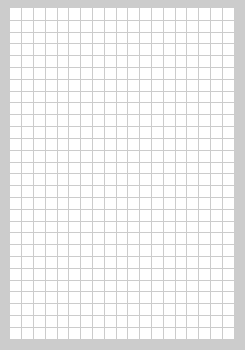 The Template file is a DrawFile which can be downloaded by clicking here and then saving the file to disc. Load the file into a drawing program, then add your design by importing a scanned image or digitised photograph and adding text or other enhancements as required. Use the 1 cm grid spacing to size the image so that it will fit your folded card product. You may include as many images as the A4 sheet of paper will accommodate. Alternatively, you may attach a JPEG file or a GIF. These will be printed out such that the edge of one pixel in the source image has a size of 0.01 inches on paper.
---
Copyright D&T Online 1997