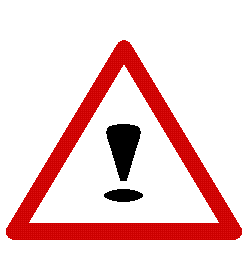 Safety is of the utmost importance when handling compressed air. If compressed air enters the body it can kill. Never use your finger to detect if compressed air is present, and always keep compressed air away from your eyes, nose, mouth etc.

As well as direct danger from the compressed air, pneumatic pistons can move quickly and with a great deal of force, so always be careful to keep fingers etc. away from live pneumatic systems.

When connecting pneumatic circuits, make sure that all connections are secure before finally connecting your circuit to the compressed air supply.